Links


<!-My countdown widget - HTML code - mycountdown.org --> <!-end of code--> Important Great
Sky Phone Numbers
-----------
Homeside Properties - Management Co.
Main Number
678-297-9566
----------------------
Sewer Pump Grinders
Water Resource
Technologies

877-978-4286
770-715-7574

Grinder Pump Do's
& Don'ts and WRT Blanket Service Agreement
---------------------------------
e-one Corp. Grinder Pump
Booklet is available
upon request
---------------------
Mailbox Replacement
Crewshaw Quality
Products
770-345-4229
----------------------
Great Sky Newsletter "Skylines"
BOB RUGG
RERugg@comcast.net
704-234-1864


The Great Sky HOA
Advisory Committee now
have their own email addresses!
Advisory Committee
advisory@greatskycommunity.com
Tennis
tennis@greatskycommunity.com
Pool
pool@greatskycommunity.com
Landscaping
landscape@greatskycommunity.com

Please email any issues to
the appropriate committee.


Related Link Category

The attached
information supplied
by Waste Management
Co. about the Guidelines
on Household Waste has
been posted here for your
information. Just "click"
on the blue set of words

-------------------------------
Holiday Garage Pick-
up Interruptions
------------------------------
Household Waste
Guideline
---------------------------------
Here is a quick one minute read on
How Wasteful the
Older Generation was.....!!!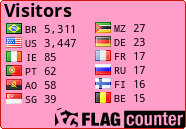 Estiblished 11/10/2012




Thank you for visiting this web site!!!

Click on the slide you want to review
GREAT Sky


2016 POOL SEASON
May 21 - September 5
8 am – 10 pm
Pool Gate and Bathrooms are accessed by the swipe card assigned to your home. There is a Gate Monitor on Duty. All Community Members will need check in with the Monitor for pool access and must have ID (Driver's License or Utility Bill) to prove residency.
HOMEOWNERS WHO HAVE NOT PAID THEIR DUES WILL NOT HAVE THEIR ACCESS CARDS ACTIVATED AND WILL NOT HAVE ACCESS TO THE AMENITIES. PLEASE CONTACT CCM FOR ACCESS INFORMATION……770-751-8333
PLEASE OBSERVE ALL POSTED RULES SO THAT EVERYONE WILL HAVE A SAFE AND ENJOYABLE SUMMER
(All rules are posted under the Amenities Tab on the
Great Sky Website – www.greatskycommunity.com
KEEP POOL GATE CLOSED AT ALL TIMES FOR THE SAFETY OF OUR CHILDREN.
DO NOT OPEN OR HOLD OPEN THE GATE FOR OTHERS.
ACCESS MUST BE GRANTED EACH TIME WITH THE CARD THAT IS PROGRAMMED TO YOUR HOME.

IMPORTANT NOTICE
The Great Sky Homeowners Association, Inc.
(HOA) has installed a 8-channel NVR, digital color
security camera system with a 1TB hard drive
and 8 megapixel cameras with IR and HD
resolution.  These cameras are positioned to monitor each entrance to the clubhouse (including the roadway), each pool and the slide (including the entrance gates to the pool area), the children's lot, tennis courts, and parking lot area. The HOA intends to post signs indicating that the clubhouse and amenity
areas are under surveillance.
These security cameras will be utilized to support local authorities in the prosecution of any crimes committed at or around the Great Sky Clubhouse.  Further, the HOA has authorized the City of Canton Police Department to deal with any trespassers on its grounds. 




Welcome to the GREAT SKY COMMUNITY WEBSITE.
This is YOUR neighborhood resource - designed
with you, the homeowners in mind! Please take
advantage of the many resources
available here. You have access to everything the
GREAT SKY community has to offer at the click of
a button.


The Hickory Log Creek Reservoir
is now open to the public See announcement & restrictions HERE
--
You might have notice new LAKE BUOYS that
have reappeared in the HLC Reservoir.
To help understand these buoys CLICK HERE

See how The Hickory Log Creek Reservoir will
affect the Great Sky community once it is full.
This reservoir is for canoes and kayaking
enthusiasts as well as for
those who like to fish. See the Great
Sky Master Plan by clicking here.





Christmas countdown at FlashBannerNow.com
Sometimes you will need to hit your refresh button or
just press F5 on your keyboard
CALENDAR
IMPORTANT DATES

JUNE 2016

13

Monday Nite Bunko

16

Book Club Meeting

22

Wednesday Nite Bunko

If you would like to try the Soleil Weather
Station for a more accurate
report here in
the Great Sky Area
www.soleilweather.com


This Month's Famous Quote:
"Whan a man truely loves a woman, she becomes his weakness. When a woman truely loves a man, he becomes her strength. This is called exchange of power."

Just a Fun Summer
Weather Fact!
Hailstones weighing 1.67 pounds fell in Coffeyville, Kansas on September 3rd, 1970, which set a world record!
On July 4th in the year 1956, a world record for the most rain falling in one minute was recorded in Unionville, Maryland. The record was 1.23 inches in that one minute!
On September 13, 1922, the temperature in the shade in the Libyan Desert reached 136 degrees Fahrenheit. This is hot enough to fry an egg on a rock!
The month of July was named by Marc Antony in honor of Julius Caesar.
Great Sky Skyline

June - July (2016)
----------------------------
April - May (2016)
--------------------------
Feburary - March (2016)
-----------------------------
December - January (2016)

ELECTRONIC COPIES