Links


<!-My countdown widget - HTML code - mycountdown.org --> <!-end of code--> Important Great
Sky Phone
Numbers
CCM - Management Co.
Main Number
770-751-8333

----------------------
Sewer Pump Grinders
Water Resource
Technologies

877-978-4286
770-715-7574

Grinder Pump Do's & Don'ts and WRT Blanket Service Agreement
---------------------------------
e-one Corp. Grinder Pump Booklet is available upon request
---------------------
Mailbox Replacement
Crewshaw Quality
Products
770-345-4229
----------------------
Great Sky Newsletter "Skylines"
BOB RUGG
RERugg@comcast.net
704-234-1864

----------------------


Related Link Category

The attached
information supplied
by Waste Management
Co. about the Guidelines
on Household Waste has
been posted here for your information. Just "click"
on the blue set of words

-------------------------------
Holiday Garage Pick-up Interruptions
------------------------------
Household Waste Guideline
---------------------------------
Here is a quick one minute read on
How Wasteful the Older Generation was.....!!!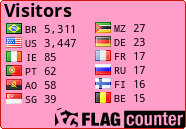 Estiblished 11/10/2012




Thank you for visiting this web site!!!

Click on the slide you want to review


6 Things You Didn't Know About the Flag



These surprising facts will change the way you look at the Stars and Stripes.

1. There have been 27 official versions of the American flag, each with a different number of stars in the blue union. The official original flag contained 13 stripes and 13 stars, both symbolizing the first colonies.

2. The flag didn't always have 13 stripes. In 1794, Kentucky and Vermont were added to the Union, resulting in a 15-star, 15-stripe flag that inspired Francis Scott Key's "Star Spangled Banner," which was written after the battle at Fort McHenry during the War of 1812.

3. The latest version of the American flag is the longest to last, celebrating its 54th anniversary this year.

4. There is no written record of Betsy Ross being the creator of the American flag. The story was largely unheard of until 1870 when Ross's grandson, William Canby, brought it up to the Historical Society of Pennsylvania. The family swears by the oral history and recorded government payments to Betsy Ross seem to suggest that what they say is true.

5. The colors of the flag are symbolic. Red stands for valor, white stands for purity, and blue stands for perseverance and justice.

6. The flag was first called "Old Glory" by a young sea captain named William Driver in 1824.
-----------------------------------------------------
The flag is, after all, the greatest emblem of our nation. As President Coolidge said:
"We identify the flag with almost everything we hold dear on earth. It represents our peace and security, our civil and political liberty, our freedom of religious worship, our family, our friends, our home. We see it in the great multitude of blessings, of rights and privileges that make up our country."

2015 POOL COMPLEX RULES
Please take the time to read through these new rules to avoid any future problems.
Click 2015-05-01 Pool Complex Rules pdf file.
Click 2015-07-01 Revised Pool Rules (synopsis)
Click 2015-07-01-Pool Rules and Guidelines Revised


IMPORTANT NOTICE
The Great Sky
Homeowners Association, Inc. (HOA) has installed a 8-channel NVR, digital color security camera system with a 1TB hard drive and 8 megapixel cameras
with IR and HD resolution. 
These cameras are positioned to monitor each entrance to the clubhouse (including the roadway), each pool and the slide (including the entrance gates to the pool area), the children's lot, tennis courts, and parking lot area. The HOA intends to post signs indicating that the clubhouse and amenity
areas are under surveillance.
These security cameras will be utilized to support local authorities in the prosecution of any crimes committed at or around the Great Sky Clubhouse.  Further, the HOA has authorized the City of Canton Police Department to deal with any trespassers on its grounds. 




Welcome to the GREAT SKY COMMUNITY WEBSITE.
This is YOUR neighborhood resource - designed
with you, the homeowners in mind! Please take
advantage of the many resources
available here. You have access to everything the
GREAT SKY community has to offer at the click of
a button.


The Hickory Log Creek Reservoir
is now open to the public See announcement & restrictions HERE

You might have notice new LAKE BUOYS that
have reappeared in the HLC Reservoir.
To help understand these buoys CLICK HERE

See how The Hickory Log Creek Reservoir will
affect the Great Sky community once it is full.
This reservoir is for canoes and kayaking
enthusiasts as well as for
those who like to fish. See the Great
Sky Master Plan by clicking here.





Christmas countdown at FlashBannerNow.com
Sometimes you will need to hit your refresh button or
just press F5 on your keyboard
IMPORTANT DATES

The 4th of July
Signer of the Declaration of Independence


Have you ever wondered what happened to the 56 men
who signed the Declaration of Independence? Their story. . .

Five signers were captured by the British as traitors,
and tortured before they died.

Twelve had their homes ransacked and burned.

Two lost their sons serving in the Revolutionary Army;
another had two sons captured.

Nine of the 56 fought and died from wounds or
hardships of the Revolutionary War.

They signed and they pledged their lives, their fortunes,
and their sacred honor.

What kind of men were they?
Twenty-four were lawyers and jurists.
Eleven were merchants.
Nine were farmers and large plantation owners;
men of means, well educated.

But they signed the Declaration of Independence knowing full well that the penalty would be death if
they were captured.

Carter Braxton of Virginia, a wealthy planter and trader, saw his ships swept from the seas by the
British Navy. He sold his home and properties to pay his debts, and died in rags.

Thomas McKeam was so hounded by the British that he was forced to move his family almost constantly.
He served in the Congress without pay, and his family was kept in hiding. His possessions were taken from him, and poverty was his reward.

Vandals or soldiers looted the properties of Dillery, Hall, Clymer,
Walton , Gwinnett, Heyward, Ruttledge, and Middleton.

At the battle of Yorktown, Thomas Nelson, Jr., noted that the British General Cornwallis had taken over the Nelson home for his headquarters. He quietly urged General George Washington to open fire. The home was destroyed,
and Nelson died bankrupt.

Francis Lewis had his home and properties destroyed. The enemy jailed his wife, and she died within a few months.

John Hart was driven from his wife's bedside as she was dying. Their 13 children fled for their lives. His fields and his gristmill were laid to waste. For more than a year he lived in forests and caves, returning home to find his wife dead and his children vanished.

So, take a few minutes while enjoying your 4th of July holiday and
silently thank these patriots

Remember: freedom is never free!



If you would like to try the Soleil Weather
Station for a more accurate
report here in
the Great Sky Area
www.soleilweather.com

Pictures of the Month



ARRIVING HOME - Osprey at Carters Lake, GA
John Mariana
---------------------------------------
This Month's Famous Quote:
All of us could take a lesson from the weather. It pays no attention to criticism.


Just a Fun
Weather Fact!
The small town of Codell in Kansas was hit by a deadly tornado on May 20th, 1918. Not especially remarkable – except it had also been hit by tornados at around the same time in the evening, on the same day, in 1917 and 1916 as well.
------------------------------------
You can tell temperature by listening to a cricket chirp. For the temperature in degrees Fahrenheit,count the number of chirps 15 seconds and then add 37.