Links


<!-My countdown widget - HTML code - mycountdown.org --> <!-end of code--> Important Great
Sky Phone
Numbers
CCM - Management Co.
Main Number
770-751-8333

----------------------
Sewer Pump Grinders
Water Resource
Technologies

877-978-4286
770-715-7574

Grinder Pump Do's
& Don'ts and WRT Blanket Service Agreement
---------------------------------
e-one Corp. Grinder Pump
Booklet is available
upon request
---------------------
Mailbox Replacement
Crewshaw Quality
Products
770-345-4229
----------------------
Great Sky Newsletter "Skylines"
BOB RUGG
RERugg@comcast.net
704-234-1864


The Great Sky HOA
Advisory Committee now
have their own email addresses!
Advisory Committee
advisory@greatskycommunity.com
Tennis
tennis@greatskycommunity.com
Pool
pool@greatskycommunity.com
Landscaping
landscape@greatskycommunity.com

Please email any issues to
the appropriate committee.


Related Link Category

The attached
information supplied
by Waste Management
Co. about the Guidelines
on Household Waste has
been posted here for your
information. Just "click"
on the blue set of words

-------------------------------
Holiday Garage Pick-
up Interruptions
------------------------------
Household Waste
Guideline
---------------------------------
Here is a quick one minute read on
How Wasteful the
Older Generation was.....!!!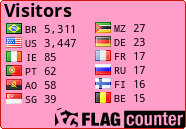 Estiblished 11/10/2012




Thank you for visiting this web site!!!

Click on the slide you want to review
HISTORY OF THE CAR RADIO
Seems like cars have always had radios, but they didn't. Here's the story:
One evening, in 1929, two young men named William Lear and Elmer Wavering drove their girlfriends to a lookout point high above the Mississippi River town of Quincy, Illinois, to watch the sunset.
 
It was a romantic night to be sure, but one of the women observed that it would be even nicer if they could listen to music in the car. Lear and Wavering liked the idea. Both men had tinkered with radios (Lear served as a radio operator in the U.S. Navy during World War I) and it wasn't long before they were taking apart a home radio and trying to get it to work in a car.
 
But it wasn't easy: automobiles have ignition switches, generators, spark plugs, and other electrical equipment that generate noisy static interference, making it nearly impossible to listen to the radio when the engine was running.
One by one, Lear and Wavering identified and eliminated each source of electrical interference.
When they finally got their radio to work, they took it to a radio convention in Chicago. 
There they met Paul Galvin, owner of Galvin Manufacturing Corporation. He made a product called a "battery eliminator", a device that allowed battery-powered radios to run on household AC current. 
But as more homes were wired for electricity, more radio manufacturers made AC-powered radios. 
Galvin needed a new product to manufacture. When he met Lear and Wavering at the radio convention, he found it.  He believed that mass-produced, affordable car radios had the potential to become a huge business. Lear and Wavering set up shop in Galvin's factory, and when they perfected their first radio, they installed it in his Studebaker. 
Then Galvin went to a local banker to apply for a loan. Thinking it might sweeten the deal, he had his men install a radio in the banker's Packard.
Good idea, but it didn't work?
Half an hour after the installation, the banker's Packard caught on fire. (They didn't get the loan.) 
Galvin didn't give up. He drove his Studebaker nearly 800 miles to Atlantic City to show off the radio at the 1930 Radio Manufacturers Association convention. 
Too broke to afford a booth, he parked the car outside the convention hall and cranked up the radio so that passing conventioneers could hear it.
That idea worked -- He got enough orders to put the radio into production.
WHAT'S IN A NAME
That first production model was called the 5T71. 
Galvin decided he needed to come up with something a little catchier.
In those days many companies in the phonograph and radio businesses used the suffix "ola" for their names - Radiola, Columbiola, and Victrola were three of the biggest. 
Galvin decided to do the same thing, and since his radio was intended for use in a motor vehicle, he decided to call it the Motor ola. 
But even with the name change, the radio still had problems:
When Motorola went on sale in 1930, it cost about $110 uninstalled, at a time when you could buy a brand-new car for $650, and the country was sliding into the Great Depression.
(By that measure, a radio for a new car would cost about $3,000 today.) 
In 1930, it took two men several days to put in a car radio -- The dashboard had to be taken apart so that the receiver and a single speaker could be installed, and the ceiling had to be cut open to install the antenna. 
These early radios ran on their own batteries, not on the car battery, so holes had to be cut into the floorboard to accommodate them. 
The installation manual had eight complete diagrams and 28 pages of instructions. Selling complicated car radios that cost 20 percent of the price of a brand-new car wouldn't have been easy in the best of times, let alone during the Great Depression? Galvin lost money in 1930 and struggled for a couple of years after that. But things picked up in 1933 when Ford began offering Motorola's pre-installed at the factory. 
In 1934 they got another boost when Galvin struck a deal with B.F. Goodrich Tire Company to sell and install them in its chain of tire stores. 
By then the price of the radio, with installation included, had dropped to $55. The Motorola car radio was off and running.
(The name of the company would be officially changed from Galvin Manufacturing to "Motorola" in 1947.) 
In the meantime, Galvin continued to develop new uses for car radios.
In 1936, the same year that it introduced push-button tuning; it also introduced the Motorola Police Cruiser, a standard car radio that was factory preset to a single frequency to pick up police broadcasts. 
In 1940 he developed the first handheld two-way radio -- The Handy-Talkie for the U. S. Army. A lot of the communications technologies that we take for granted today were born in Motorola labs in the years that followed World War II. 
In 1947 they came out with the first television for under $200.  
In 1956 the company introduced the world's first pager; in 1969 came the radio and television equipment that was used to televise Neil Armstrong's first steps on the Moon.  
In 1973 it invented the world's first handheld cellular phone. 
Today Motorola is one of the largest cell phone manufacturers in the world.  
And it all started with the car radio.
WHATEVER HAPPENED TO the two men who installed the first radio in Paul Galvin's car? 
Elmer Wavering and William Lear ended up taking very different paths in life.  
Wavering stayed with Motorola.
In the 1950's he helped change the automobile experience again when he developed the first automotive alternator, replacing inefficient and unreliable generators. The invention lead to such luxuries as power windows, power seats, and, eventually, air-conditioning. Lear also continued inventing. He holds more than 150 patents. Remember eight-track tape players? Lear invented that. But what he's really famous for are his contributions to the field of aviation. He invented radio direction finders for planes, aided in the invention of the autopilot, designed the first fully automatic aircraft landing system, and in 1963 introduced his most famous invention of all, the Lear Jet, the world's first mass-produced, affordable business jet.
(Not bad for a guy who dropped out of school after the eighth grade.) Sometimes it is fun to find out how some of the many things that we take for granted actually came into being!

AND
It all started with a woman's suggestion!!

IMPORTANT NOTICE
The Great Sky Homeowners Association, Inc.
(HOA) has installed a 8-channel NVR, digital color
security camera system with a 1TB hard drive
and 8 megapixel cameras with IR and HD
resolution.  These cameras are positioned to monitor each entrance to the clubhouse (including the roadway), each pool and the slide (including the entrance gates to the pool area), the children's lot, tennis courts, and parking lot area. The HOA intends to post signs indicating that the clubhouse and amenity
areas are under surveillance.
These security cameras will be utilized to support local authorities in the prosecution of any crimes committed at or around the Great Sky Clubhouse.  Further, the HOA has authorized the City of Canton Police Department to deal with any trespassers on its grounds. 




Welcome to the GREAT SKY COMMUNITY WEBSITE.
This is YOUR neighborhood resource - designed
with you, the homeowners in mind! Please take
advantage of the many resources
available here. You have access to everything the
GREAT SKY community has to offer at the click of
a button.


The Hickory Log Creek Reservoir
is now open to the public See announcement & restrictions HERE
--
You might have notice new LAKE BUOYS that
have reappeared in the HLC Reservoir.
To help understand these buoys CLICK HERE

See how The Hickory Log Creek Reservoir will
affect the Great Sky community once it is full.
This reservoir is for canoes and kayaking
enthusiasts as well as for
those who like to fish. See the Great
Sky Master Plan by clicking here.





Christmas countdown at FlashBannerNow.com
Sometimes you will need to hit your refresh button or
just press F5 on your keyboard
IMPORTANT DATES

If you would like to try the Soleil Weather
Station for a more accurate
report here in
the Great Sky Area
www.soleilweather.com


Pictures of the Month



This picture taken this afternoon at Arlington Cemetery at the Tomb of the UNKNOWN SOLDIER. 2016/01/23



This Month's Famous Quote:
Sometime you will never know the value of a moment until it becomes a memory



Just a Fun
Weather Fact!
The largest hailstone ever recorded in the United States was nearly the size of a soccer ball. It was a 7-inch wide chunk of ice.
In 1899, it was so cold that the Mississippi River froze over its entire length.
The United States uses an estimated 10 million tons of salt each year to melt ice on the roads.
A cubic mile of ordinary fog contains less than a gallon of water.
An inch of rain water is equivalent to 15 inches of dry, powdery snow.

Great Sky Skyline

Feburary - March (2016)
-----------------------------
December - January (2016)

ELECTRONIC COPY