Links





<!-My countdown widget - HTML code - mycountdown.org --> <!-end of code--> Important Great
Sky Phone
Numbers
CCM - Management Co.
Main Number
770-751-8333
---------------------
Maint. & Pool Issues
Matt Dudt Ext. 123
----------------------
Convenant Issues
Vicki Brinkley Ext. 112
-----------------------
Billing Issues
Raine Culmer Ext. 113
Brendin Richardson Ext. 127


-----------------------


Sewer Pump Grinders
Water Resource
Technologies

877-978-4286

www.wrtlle.com
WRT Blanket Service Contract is available upon request
---------------------------------
e-one Corp. Grinder Pump Booklet is available upon request
---------------------
Mailbox Replacement
Crewshaw Quality
Products
770-345-4229
----------------------


Great Sky Newsletter "Skylines"


Sandy McGrew
sandy@garymullet.com
770-479-7888
----------------------
Clubhouse rental reservations
information
CCM - Management Co.
Main Number
770-751-8333

Related Link Category

The attached
information supplied
by Waste Management
Co. about the Guidelines
on Household Waste has
been posted here for your information. Just "click"
on the blue set of words

-------------------------------
Holiday Garage Pick-up Interruptions
------------------------------
Household Waste Guideline
---------------------------------
Here is a quick one minute read on
How Wasteful the Older Generation was.....!!!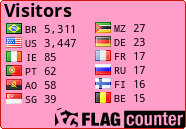 Estiblished 11/10/2012




Thank you for visiting this web site!!!

Click on the slide you want to review
----------------------------------------------------


IMPORTANT MESSAGE
The following information was received in an email on 01/23/2015 from CCM.

Good afternoon:

Due to the late date that your Assessment Statements were sent out, we want to let everyone know that there will not be any interest or late fees applied to your account if you haven't paid by February 1, 2015.

We understand these statements were delivered on January 21/22nd. This means that you will have until February 22, 2015 to pay your assessments without incurring any fees. If your payment is not paid at that time, fees will be added to your account.

Thank you.

Marisa Fernino
Vice President
Community Club Management, Inc.



The History of 'APRONS'

I don't think our kids know what an apron is.

The principal use of Grandma's apron was to protect the dress underneath because she only had a few and because it was easier to wash aprons than dresses and aprons required less material.
But along with that, it served as a potholder for removing hot pans from the oven. 
It was wonderful for drying children's tears, and on occasion was even used for cleaning out dirty ears.  From the chicken coop, the apron was used for carrying eggs, fussy chicks, and sometimes half-hatched eggs to be finished in the warming oven. 
When company came, those aprons were ideal hiding places for shy kids.  And when the weather was cold, Grandma wrapped it around her arms.  Those big old aprons wiped many a perspiring brow, bent over the hot wood stove.
Chips and kindling wood were brought into the kitchen in that apron.
From the garden, it carried all sorts of vegetables. After the peas had been shelled, it carried out the hulls.
In the autumn, the apron was used to bring in apples that had fallen from the trees. 
When unexpected company drove up the road, it was surprising how much furniture that old apron could dust in a matter of seconds.
When dinner was ready, Grandma walked out onto the porch, waved her apron, and the men folk knew it was time to come in from the fields to dinner.  It will be a long time before someone invents something that will replace that 'old-time apron' that served so many purposes.
Grandma used to set her hot baked apple pies on the window sill to cool. Her grand-daughters set theirs on the window sill to thaw.  
The Govt. would go crazy now trying to figure out how many germs were on that apron. 
I don't think I ever caught anything from an apron, but love.
IMPORTANT NOTICE
The Great Sky
Homeowners Association, Inc. (HOA) has installed a 8-channel NVR, digital color security camera system with a 1TB hard drive and 8 megapixel cameras
with IR and HD resolution. 
These cameras are positioned to monitor each entrance to the clubhouse (including the roadway), each pool and the slide (including the entrance gates to the pool area), the children's lot, tennis courts, and parking lot area. The HOA intends to post signs indicating that the clubhouse and amenity
areas are under surveillance.
These security cameras will be utilized to support local authorities in the prosecution of any crimes committed at or around the Great Sky Clubhouse.  Further, the HOA has authorized the City of Canton Police Department to deal with any trespassers on its grounds. 




Welcome to the GREAT SKY COMMUNITY WEBSITE.
This is YOUR neighborhood resource - designed
with you, the homeowners in mind! Please take
advantage of the many resources
available here. You have access to everything the
GREAT SKY community has to offer at the click of
a button.


The Hickory Log Creek Reservoir
is now open to the public See announcement & restrictions HERE

You might have notice new LAKE BUOYS that
have reappeared in the HLC Reservoir.
To help understand these buoys CLICK HERE

See how The Hickory Log Creek Reservoir will
affect the Great Sky community once it is full.
This reservoir is for canoes and kayaking
enthusiasts as well as for
those who like to fish. See the Great
Sky Master Plan by clicking here.





Christmas countdown at FlashBannerNow.com
Sometimes you will need to hit your refresh button or
just press F5 on your keyboard
IMPORTANT DATES
FEBRUARY 2015

Feb 1

-

SUPER BOWL

Feb 11

-

STITCH CLUB

Feb 14

-

VALENTINE'S DAY

Feb 16

-

PRESIDENT'S DAY

Feb 19

-

BOOK CLUB

Feb 22

-

GREAT SKY HOA FEES ARE DUE TODAY

Mar 11

-

STITCH CLUB

Mar 19

-

BOOK CLUB
If you would like to try the Soleil Weather
Station for a more accurate report here in
the Great Sky Area
www.soleilweather.com

Pictures of the Month



---------------------------------------
This Month's Famous Quote:
"Democracy is two wolves and a lamb voting on what to have for lunch.  Liberty is a well-armed lamb contesting the vote." -- Benjamin Franklin


Just a Fun
Weather Fact!
The following articles are written by
Ruthmarie Hackney who I met several
years ago while we lived in Florida.
Ruthmarie wrote bird articles for me
for another web site that I owned, and
now she has consented to do it for the
Great Sky HOA web site, which I
appreciate. Listed below are the last
twelve of her articles.
Sept./Oct. --- Northern Cardinal
August --- Dark-eyed Juncos
July --- Purple Martin
June --- Great Crested Flycatcher
May --- Mourning Dove
April --- Peregrine Falcon
March --- Chickadee
February --- Northern Flicker
January --- American Robin
December --- Red-Headed Woodprecker
November --- Indigo Buntings
October --- Red Winged Blackbird