Links


<!-My countdown widget - HTML code - mycountdown.org --> <!-end of code--> Important Great
Sky Phone
Numbers
CCM - Management Co.
Main Number
770-751-8333

----------------------
Sewer Pump Grinders
Water Resource
Technologies

877-978-4286
770-715-7574

Grinder Pump Do's & Don'ts and WRT Blanket Service Agreement
---------------------------------
e-one Corp. Grinder Pump Booklet is available upon request
---------------------
Mailbox Replacement
Crewshaw Quality
Products
770-345-4229
----------------------
Great Sky Newsletter "Skylines"
BOB RUGG
RERugg@comcast.net
704-234-1864

----------------------


Related Link Category

The attached
information supplied
by Waste Management
Co. about the Guidelines
on Household Waste has
been posted here for your information. Just "click"
on the blue set of words

-------------------------------
Holiday Garage Pick-up Interruptions
------------------------------
Household Waste Guideline
---------------------------------
Here is a quick one minute read on
How Wasteful the Older Generation was.....!!!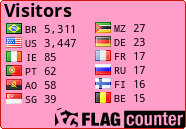 Estiblished 11/10/2012




Thank you for visiting this web site!!!

Click on the slide you want to review


My name is Dr. Martin; I am the medical director and associate veterinarian at Waleska Animal Hospital. I wanted to make you aware of a case of rabies in the community. A fox attacked a couple in Lake Arrowhead last week and has tested positive for rabies. The couple is currently going through post-exposure prophylaxis and is expected to be fine.
I was hoping you could share some information with your community about rabies and vaccination. Rabies is an incurable disease; it is 100% fatal in humans and animals. It is considered zoonotic, meaning it is transmitted to humans through animals via bite or scratch. Any warm blooded animal can contract and carry rabies. In the wild it is commonly seen in raccoons, skunks, fox, and bats. If any animal is acting out of the ordinary, ie: coming out at odd times throughout the day, attacking humans or animals, or showing neurological signs such as seizures, foaming at the mouth, or trouble walking then it should be suspected of rabies.
If your pet gets in a scuffle with one of these animals, rabies vaccines are necessary for its safety. If your cat or dog is already vaccinated it will be boostered with another vaccine and put on an in home quarantine watching for any signs of illness. If your cat or dog is not vaccinated you have only two options: mandatory 6 month quarantine at a state facility at your cost, or, automatic euthanasia.
The rabies vaccine is required by law in the state of Georgia for these reasons. At Waleska Animal Hospital we offer 1 year rabies vaccines for dogs and  for cats without a doctor's exam.
Please do not hesitate to call our facility with any questions at 770) 345-1611.
If you think you have encountered a rabid animal please call The environmental health department at 404) 657-2588.

The Great Sky HOA
Advisory Committee now
have their own email addresses!

Advisory Committee
advisory@greatskycommunity.com
Tennis
tennis@greatskycommunity.com
Pool
pool@greatskycommunity.com
Landscaping
landscape@greatskycommunity.com

Please email any issues to
the appropriate committee.



IMPORTANT NOTICE
The Great Sky
Homeowners Association, Inc. (HOA) has installed a 8-channel NVR, digital color security camera system with a 1TB hard drive and 8 megapixel cameras
with IR and HD resolution. 
These cameras are positioned to monitor each entrance to the clubhouse (including the roadway), each pool and the slide (including the entrance gates to the pool area), the children's lot, tennis courts, and parking lot area. The HOA intends to post signs indicating that the clubhouse and amenity
areas are under surveillance.
These security cameras will be utilized to support local authorities in the prosecution of any crimes committed at or around the Great Sky Clubhouse.  Further, the HOA has authorized the City of Canton Police Department to deal with any trespassers on its grounds. 




Welcome to the GREAT SKY COMMUNITY WEBSITE.
This is YOUR neighborhood resource - designed
with you, the homeowners in mind! Please take
advantage of the many resources
available here. You have access to everything the
GREAT SKY community has to offer at the click of
a button.


The Hickory Log Creek Reservoir
is now open to the public See announcement & restrictions HERE

You might have notice new LAKE BUOYS that
have reappeared in the HLC Reservoir.
To help understand these buoys CLICK HERE

See how The Hickory Log Creek Reservoir will
affect the Great Sky community once it is full.
This reservoir is for canoes and kayaking
enthusiasts as well as for
those who like to fish. See the Great
Sky Master Plan by clicking here.





Christmas countdown at FlashBannerNow.com
Sometimes you will need to hit your refresh button or
just press F5 on your keyboard
IMPORTANT DATES

If you would like to try the Soleil Weather
Station for a more accurate
report here in
the Great Sky Area
www.soleilweather.com

Pictures of the Month



---------------------------------------
This Month's Famous Quote:
The minute you read something that you can't understand, you can almost be sure that it was drawn up by a lawyer. "― Will Rogers

2015 POOL COMPLEX RULES
Please take the time to read through these new rules to avoid any future problems.
Click 2015-05-01 Pool Complex Rules pdf file
.
Click 2015-07-01 Revised Pool Rules (synopsis)

Click 2015-07-01-Pool Rules and Guidelines Revised


Just a Fun
Weather Fact!
At any given time, on average there are about 1800 thunderstorms occurring on earth with 100 lightning strikes per second.
Lightning bolts can travel 60 miles.
A lightning bolt travels at about 14,000mph and brings 300,000 volts of electricity to the ground.
The air located around a lightning bolt is heated to around 30,000 degrees Celsius. This is 5 times hotter than the surface of the sun.
The chances of being struck by lightning is about one in three million.

Lightning sets about 10,000 forest fires every year in the United States.